Department Profile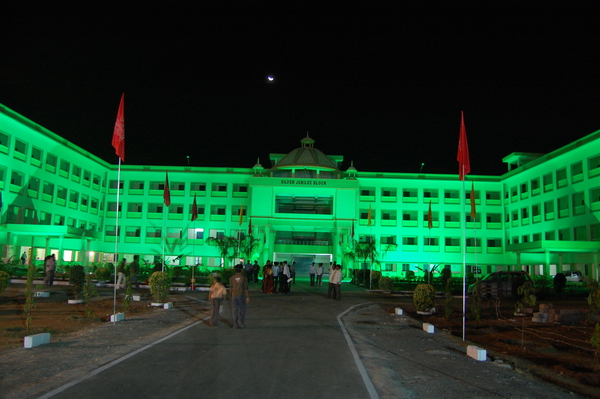 A fourty two member team (Mathematics, English, Psychology, Physical Education) of dedicated teaching staff with rich experience of teaching, research and development over seen by Dr. K.S. Balamurugan, the Head of the department who is associated with the institution since 1995. . The staff members have significantly contributed to research areas such as Algebra, Fluid Mechanics, and Statistics, new trends in teaching language, communication skills and literature.
The faculty of the department has been published more than 300 articles in reputed journals. The faculty of the department have been handling several topics besides the usual engineering mathematics subjects like probability & statistics etc.
Twenty five Ph.D / M.Phil. research scholars are enrolled under the guidance of the faculty members.
The faculty is mainly committed to catering to the tools of knowledge required in a most applicable manner to enable the students to comprehend engineering problems clearly. The faculty is engaged in attending seminars, workshops and completing research projects. They are also associated with scientific codes and are striking for professional and intellectual development of their fellow faculty. The faculty is working hard to orient the students towards the ultimate goal of relations their knowledge to the real life problems.
Globalization has brought in number of opportunities for the teeming millions, with more focus on the students overall capability apart from academic competence. Many students particularly those from vernacular medium find that they are not preferred for jobs due to their inadequacy of communication skills and soft skills despite possessing good subject knowledge and technical expertise. Keeping in their pre-employment needs and career requirements the department is working hard for enhancing student's communications skills and soft skills along with interpersonal skills.
The faculty of Psychology trains the students pertaining to behavioural Psychodynamic or humanistic schools of psychology.
The faculty of Environmental Sciences trains the students in different facets of environment including environmental problems, their effective control and monitoring. Students are motivated to acquaint themselves with current global and local environmental concerns.
Put up with optimism, the physical Director, who stands as inspiration to students' community, strives hard to promote sporting spirit and team spirit among them.